Overview:
| | |
| --- | --- |
| Type: | Land Fort |
| Location: |  50 kms from the District city of Solapur. |
| District: | Solapur |
Mangalwedha is approximately 50 km. southwest of the city of Solapur, and 25 km southeast of Pandharpur.
Known for being the birthplace of Sri Jayatirtha, the great Dvaita saint and commentator on Sri Madhvacarya's works, Mangalwedha is also home to an ancient Brahma Temple.
Places to Visit on Fort: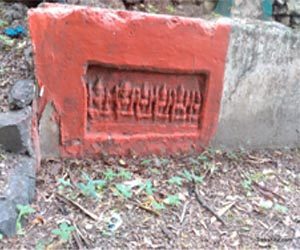 The current structure of the fort is a small miniature fort type with four bastions and houses the office of Divisional Magistrate.
The trench of the fort is now devastated. At the corner we can find some sculptures and idols of Gods and Goddesses.
The present ruined state of the fort hints that the fort must have been huge in the earlier times.
At the back of the fort there is a temple of Lord Kashivishweshwar and a beautiful well. The scripture in the temple premises mentions that the temple was built in 1572 A.D.
After descending a few steps in the well we come across an idol of Lord Bramha and also a secret chamber in the midst which opens out to the village.
Near the college in the town we can see Veerghals and a beautiful carved pillar of the ancient temple.
How to reach:
Mangalwedha is 50 kms from the District city of Solapur and 23 kms from the holy town of Pandharpur and buses are easily available.