Overview:
| | |
| --- | --- |
| Type: | Land Forts |
| Location: | around 12 miles from the Jeur railway station. |
| District: | Solapur |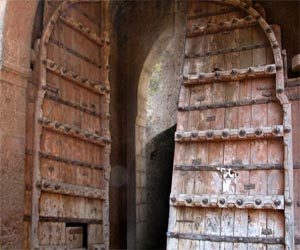 Encircled by a strong wall and a moat, the fort comprises twenty-one bastions, the expanse between them being some hundred or more feet. The Karmala fort is situated around 12 miles from the Jeur railway station, which again is 82 miles away from the Solapur railway junction, the biggest one in the region.
History:
The Karmala fort was constructed by Rao Rambha Nimbalkar when the area was conferred upon him as his jagir.
Places to Visit on Fort: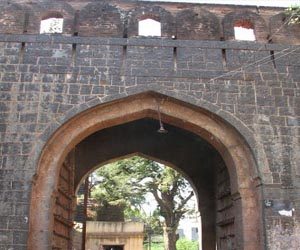 There are two principal gates for entry into the fort. One gate is on the eastern side, and the other is on the opposite side. Temples of Maruti, Brahma, Vishnu and Mahesha as also of Mahadeo have been erected in front of the main gate of the fort. The building immediately behind these temples once served as the residence of Rao Rambha Nimbalkar. However it has now been converted to a civil court. It also serves as the office for the area.
How to reach:
Reach Solapur first before heading to the fort, which is very close to the city. The city is well connected with the rest of the country by train, air and buses.
Best time to visit:
Any time you can visit Karmala fort